The Global pandemic of 2020 caused by the outburst of COVID-19 coronavirus has affected the lives of millions of people and their businesses. Most industries have experienced a significant impact due to quarantines initiated in countries all across the World. International travel, restaurant business, apparel, automotive, luxury products all have taken a great hit from the pandemic. 
Nevertheless, the effect was not only negative. While whole families were forced to stay at home, a variety of online services experienced an instant surge in demand following the new reality. This goes to such industries as food delivery, online gaming, online education, and, of course, TV streaming, which we will focus on in this article.
The response of TV Majors to the Pandemic
As for online TV and news, all major players went ahead with "anti-crisis" packages and plans to attract the new audience. Giants like Netflix were forced to reduce the quality of their broadcasts to cope with the demand that went up by 20% in a matter of weeks. With its "Rewind. Replay. Rewatch." campaign Netflix teases its subscribers to tap into its seemingly endless list of archived titles to keep the people entertained at home. 
Disney and Hulu are also taking actions by releasing highly awaited titles weeks earlier than expected. Since the production of new shows got suspended, TV streaming online is challenged with the task of balanced delivery of critical news (local and federal) with shows for binge-watching.  
This situation also presents chances for some overseas shows that gained popularity at home and now find their audience in US and other English-speaking markets. TV dramas like Babylon-Berlin premiered in 2017 in Germany serve as a good example of cross-border international entertainment franchises. 
New Names Entering the Streaming Market Amid the Pandemic
While the major players in media streaming are working on reshaping their programming and busy proposing new enticing plans for potential audiences, some new names started appearing on the streaming horizon.
Such projects as Quibi, Peacock and HBO Max are underway for launching without any signs of possible delay. Quibi has even cancelled its launch party but not the launch itself in the beginning of April. The platform will feature a collection of short episodes of various proprietary shows starring Hollywood stars meant for fast delivery and consumption on mobile devices. 
Although critics of this new player on the streaming arena now believe that with most of the audience now bound to big screens at home, mobile media consumption is on the downturn and may not gain enough momentum for serious returns.
Media Streaming and Infrastructural Challenges 
The suspended broadcasting of live sports and the decision to postpone the Olympics in Tokyo changed the consumption landscape. In the time when live sports events are off the grid, streaming is centering around news that come from journalists reporting from homes and reruns of older TV shows and broadcasts. Needless to say that all TV shows have currently suspended production and archives are becoming more topical for the audience at home. 

The surge in viewership and subscribers of online media lead to additional cash revenue of streaming service providers that is now converting into infrastructural investments to cope with the growing demand. This situation will require more robust and reliable server solutions to support media delivery across all platforms.
We have spoken to some streaming providers to learn what kind of threats or opportunities they see for their business related to the latest developments with the pandemic. "We see opportunities instead of threats for our business. Main reason is that pandemic enforces everyone to stay at home and do necessary work at their home including education and work which is mostly related with our business such as e-learning, webinar, conference call concepts, etc." says Alper Kiziltoprak, COO of Ant Media. 
Dr. Jamie Branson from ViewTV Group also agrees that the pandemic unlocks benefits for many industries: "I see lots of opportunities for every business not just streaming, you just have to learn to reinvent and embrace, not resist the force change.  The opportunities show that speed of broadcasting via public internet streaming delivers the information faster than any other media. Streaming will not change but the way people adopt it will."
The opportunities are also seen by companies involved in OTT (over-the-top)  streaming. One of the leaders in this area reports a viewing increase of 10% week-over-week with doubling the length of watching periods. All this means extra advertising dollars going into the sector of OTT and connected TV. The video ad management company Beachfront recently reported a 105% increase in ad requests in the connected TV sector. 
Moreover, OTT providers are working closely with advertisers to match the brand messaging with the streaming content. This has been a burning issue for years considering the amount of content streamers are broadcasting to the audiences worldwide. Now, it's an opportunity for the parties involved to finally resolve it, so that your kids at home watching cartoons don't accidentally come across some 18+ TV show commercial while you are busy on Skype in the other room. 
AVOD (ad-supported video on demand) streamers like Tubi, that have recently announced its acquisition by Fox for $440 million, reported a 50% growth in its audience in just two weeks of March. It is a real record-breaking number for a company established not earlier than 2014 with 25 million monthly active users in December last year.
As for infrastructure scaling challenges that could be hindering the streaming business, Alper told us that scaling up is possible and that the company works closely with its cloud infrastructure vendors on dynamically increasing the throughput capacity on as needed basis.
And Dr. Jamie Branson believes that "the issues with the streaming capacities of Internet service providers is merely a simple one — buy more capacity", and this is exactly what companies are doing at the moment but "this will go back down after the lockdowns, so they do not want to commit to more to find they do not need it next month but they should put in burstable systems to deal with it in the future". 
Pavel Kurinnoi, Chief Sales Officer from Erlyvideo LLC (Flussonic) adds that "the load grows, it requires more servers, and more licenses as well but the other side is hotel TV services, restaurants TVs, and other entertainment goes down. So the situation in total for now is 50/50, we are trying to help such guys to survive, we are offering discounts and special terms to make their services alive."
The Future of Streaming 
The tectonic shift of viewership to on-demand over-the-top video consumption marks a new era in television. Its transition to the Internet is now viewed as imminent and the pandemic times just accelerated this step in content consumption evolution. 
With the new video content production coming to a full stop in the coming months, the high quality archived shows now experience rebirth. We can expect streaming services delivering good old Friends and South Park to new audiences in Europe and Asia. Securing good back catalogues of highly demanded shows will become a priority with many streaming providers.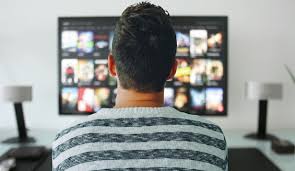 The slump in supply of sports content caused by the cancellation of virtually all live events will lead to even higher demand for in-door championships and e-sports tournaments in the nearest future. The appetite for sports broadcasts is still there and the industry is now busy looking for new formats to fill the niche. Just think about UFC announcing its upcoming tournament to be held in April on a secluded private island with the mainland arenas closed for quarantine. 
While the future situation may be viewed as critical for some industries, there are experts that believe that the pandemic might have a temporary impact. Pavel Kurinnoi, Chief Sales Officer from Erlyvideo LLC (Flussonic) believes that the effect of massive subscriptions will subside like it was after the World Cup in 2018, when the demand for streaming servers peaked, and "everything will return to their places. People will go to work, children to school. TV will be watched less."  
A similar effect will be witnessed with bulging subscriptions. Pavel believes that "at the end of the epidemic, all these users who begin to go to work will actively unsubscribe from these services. Servers will be idle, and the load on services will drop. Therefore, services will have to take decisive steps to retain the audience." 
In Conclusion
The media consumption will never be the same after the pandemic and the streaming industry is at the pinnacle of change in this area. Right now the streaming providers open the doors to gain more content and expertise to accommodate the change.    
To help media streamers cope with the increased service demand that they are facing we at WooServers put together a ready-for-deployment solution consisting of reliable streaming servers. They will be able to handle the spiked up demand for streaming, so that you don't have to sacrifice the quality of picture your viewership is getting. To learn more about this offer, visit our site featuring the technical details of the solution. 
Article authored by: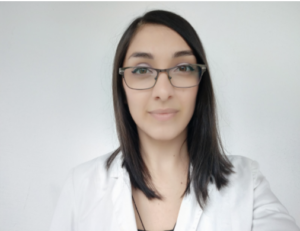 Maria Horeica, B2B Business Development at Wooservers 
Maria is the Head of the Business Development department who works with WooServers.com B2B customers ensuring continuous success of their Cloud IT operations.
Contact Maria via LinkedIn or Live Chat on our website to discuss your Streaming requirements.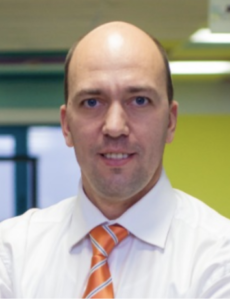 Gleb Lepeshkin, Head of Content Marketing at Wooservers
Gleb is the Head of Content Marketing who oversees content creation and distribution across all channels at WooServers.com.